Yvonne Ho AM, Musician & Educationalist
---
Music CV - Summary: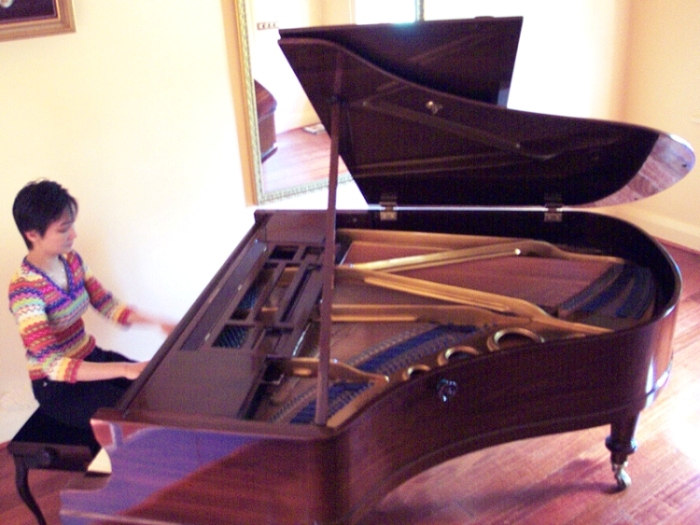 Yvonne was a musician first and subsequently, a medical specialist, and has worked extensively in both fields, both locally and internationally. She is also a music educationalist and an established piano accompanist.
Yvonne studied under internationally acclaimed pianist and teacher, Deirdre Penicaut, and obtained her Diploma in Music Performance while she was still at school. As a teenager, whilst her friends sweated it out serving burgers at McDonald's, she gave piano lessons. At that time, she wasn't even old enough to drive - her mother chauffeured her from place to place so that she could teach (which, incidentally, speaks volumes about a mother's love).
In addition to her extensive experience in private music tuition through the years, she has also taught music at Trinity College, Parkville, and at Rosewood Downs Music Academy (with Jill Adam from Johnny Young Talent School).
Her second instrument is singing/voice. She sings with the Melbourne Symphony Orchestra. She is also an alto with the Royal Melbourne Philharmonic Society (which was established in 1853 and arguably Australia's oldest surviving cultural organisation). One of the musical highlights of her life is singing with Andrea Bocelli during his Australian tour.
She is also a percussionist in the orchestra & plays the drumkit in bands. When she was 10 years old, she was the side-drummer in an all-girls' marching band.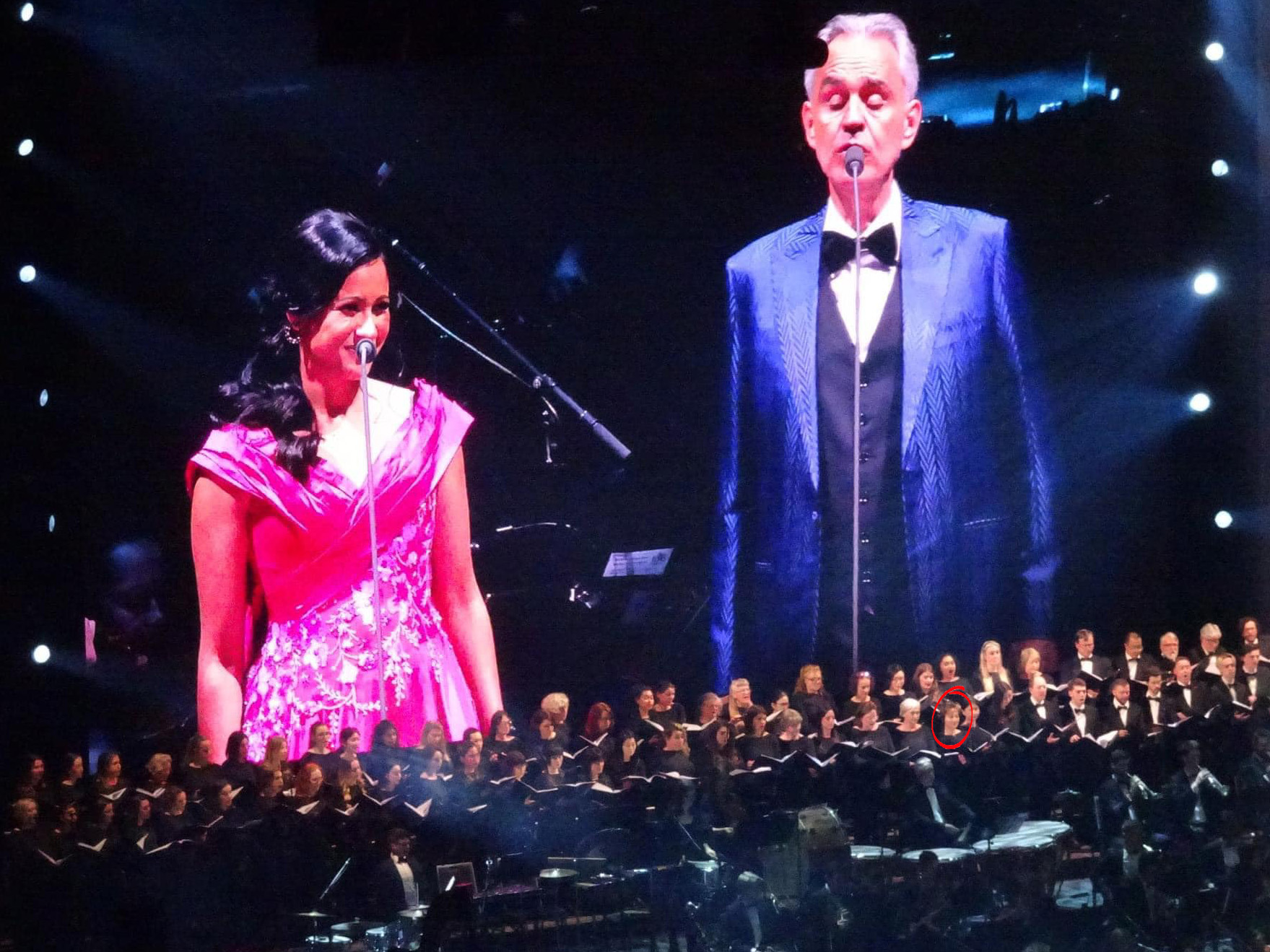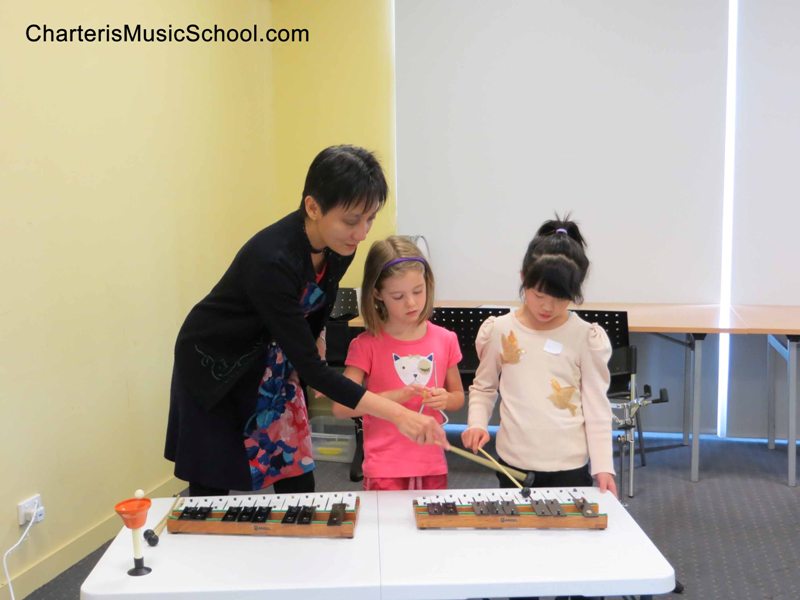 Yvonne's accolades include being awarded Member (AM) of the Order of Australia in 2015, Australia Awards in 2014 and being inducted to the Victorian Women's Roll of Honour in 2013.
She is a Compere at numerous Eisteddfods in Melbourne, a public speaker, and an Australia Day Ambassador for the Victorian Government.
She is energetic, friendly and nurturing, and believes that everyone can excel in music, given the right guidance and inspiration to realise his/her potential.
As an educationalist, Yvonne believes there is no greater achievement and personal satisfaction than happy students and appreciative parents through the years.
More recently, Yvonne became deeply disappointed in the quality of music education that is widely available nowadays. Knowing that there is a great learning capacity, recognising that music is pivotal to excellence in other key areas of learning, such as language and mathematics, and spurred on by her track record formula for musical success, she was inspired to create change in the community, for the benefit of as many as possible.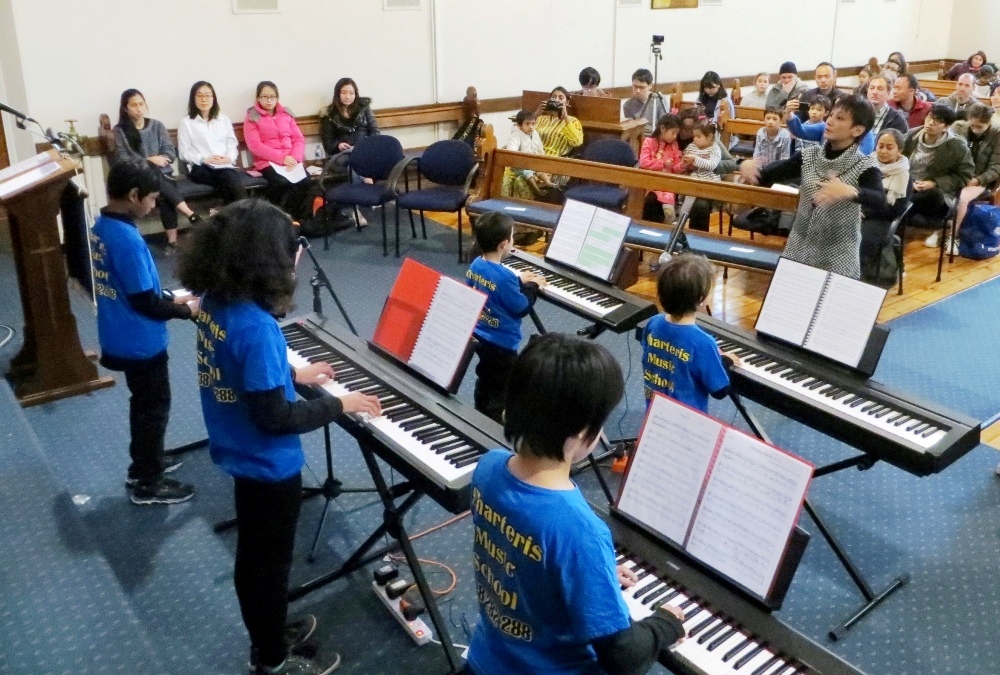 ---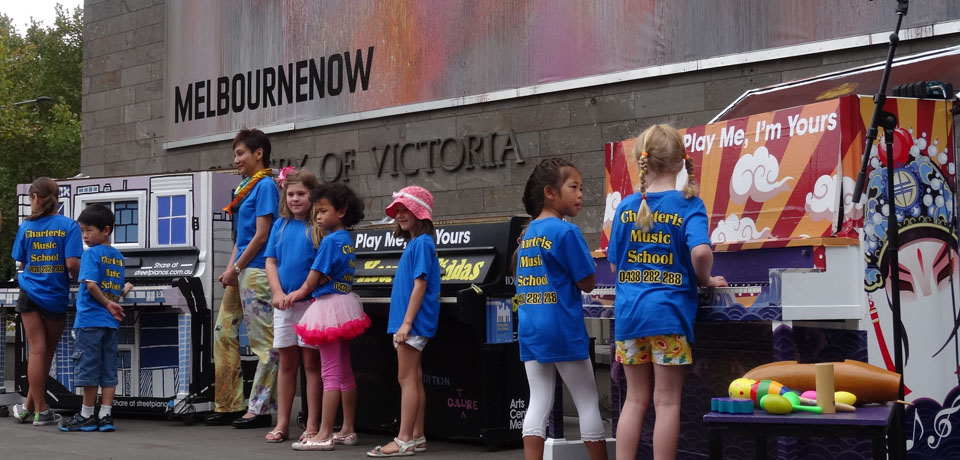 Yvonne's passion in music led to Charteris Music School's collaboration with the Melbourne Arts Centre and Ms Betty Amsden, OAM, to bring UK Artist, Luke Jerram's 'Play Me, I'm Yours' to life.
'Play Me, I'm Yours' is an art and music event that has been touring internationally since 2008. At the time this event came to Melbourne, more than 1000 acoustic pianos had already been installed in 38 cities around the world, from London to New York, seen by more than 4 million people worldwide. Located in public parks and cultural centres, on bridges and at train stations, the pianos are distinctively decorated by artists, and are there for the public to play and enjoy.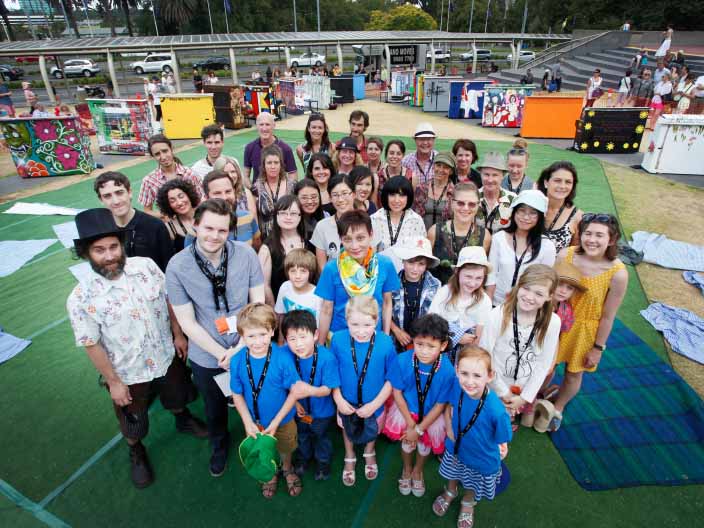 Yvonne led her students in the Opening Ceremony of 'Play Me, I'm Yours', where 40 children and adult pianists played 25 pianos en masse. The junior students of Charteris Music School were the only group of children who performed at its Opening Ceremony.
She was also pivotal its dedicated Children's Program. Once again, these junior students were the only group of children who had their own show at the Arts Centre of Melbourne. The students performed as a piano ensemble and then held a workshop to teach members of the audience how to play the piano. Subsequently, the students and their new pupils performed together on the piano.
In this project, the students learned true leadership skills and gained an insight into the life of musicians, experienced first-hand a musician's commitment to practice, rehearsals and performance and dedication to teamwork. They also had the opportunity to explore spaces within the Arts Centre complex that are inaccessible to the public. It highlighted to them that music-learning with Charteris is fun and can lead to many exciting paths and to opportunities unavailable elsewhere. It inspired creativity. A wonderful life-changing experience that they will remember fondly throughout their lives!
More photos of this event can be found in the Gallery.
The students of Charteris Music School also performed as part of Yvonne's public address as Australia Day Ambassador 2014.